Commercial Landscape Design & Construction in Plano
Featuring Elegant Designs & Features in Plano
Our team at Yellow Rose Landscape Services offers commercial landscaping services for properties that are designed to provide a sense of professionalism, elegance, and sophistication. Often, commercial properties are drab or dull, which can lead to customers simply ignoring your business. To avoid this, you should reach out to our Dallas Fort Worth landscaping company to schedule a design consultation with one of our seasoned experts! We are confident that our wide variety of elegant designs and features will greatly enhance your property and we look forward to being your partner in helping with landscape design.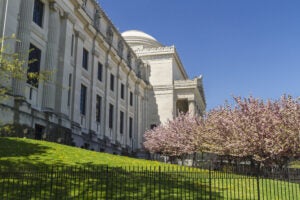 Our commercial design and construction services include:
A one-on-one consultation with one of our seasoned landscape artist.
Planting new shrubbery, trees, or other plant life to draw in new potential customers to your business.
Working with our commercial customers every step of the way from design to implementation.
The highest level of detail and customer service.
Landscaping Contractors & Landscape Designers
At Yellow Rose Landscape Services, we know that top quality landscape design starts from the ground up – literally! When your commercial business or institution partners with us, a member of our team comes to your property to properly assess your needs. Great landscape design starts with adequate planning and an understanding of the property's needs, and we always ensure that whatever service we provide, our strategy and plan are set with our customers. It can be a big undertaking and Yellow Rose Landscape Services has the infrastructure to provide the highest quality service, every time. For years, we've been the premier landscape contractor in the Dallas Fort Worth area because of our attention to detail and 100% commitment to our customers.
Landscape Contractors
Our landscape design team thrives because we always source the best possible materials for our work in the Dallas Forth Worth area. Many times, our landscape contractors are doing a combination of landscape architecture and design, alongside gardening and planting techniques. This multidisciplinary approach to professional landscaping means that your property is always going to look its best and be an inviting place for potential customers, clients, students, and visitors. Whether your own a condo complex, private park, or are a property manager of a business or school, Yellow Rose Landscape Services has the tools and experience to provide beautiful and unique landscape designs. From meeting with our landscape artist to working directly with the team who implements the designs, you're always in trusted and experienced hands at Yellow Rose Landscape Services. We love helping our commercial customers make their properties bloom with life and create an environment that can completely transform their space and their business.
If you're ready to attract new business, contact us to schedule a consultation with our Yellow Rose Landscape Services team today!