Need Professional Athletic Field Maintenance in Plano, TX?
We Keep Your Athletic Fields in Pristine Condition!
At Yellow Rose Landscape Services, we understand that sports are a huge part of our culture in Texas. Keeping the school athletic fields in pristine condition ensures quality play among players, and optimal safety, and it keeps the turf naturally healthy. Our professional landscaping team in Plano, TX, provides the Dallas Fort Worth area schools with premier athletic field maintenance services, including irrigation, lawn care, and specialty essentials as needed.
For schools and athletic associations of all sports, having a high-quality playing field is a top priority. We're proud to partner with schools to ensure parents that a safe, high-quality surface is being provided for their children to play on. Call us to learn more about how we can help your school's athletic fields stay in great condition all year long!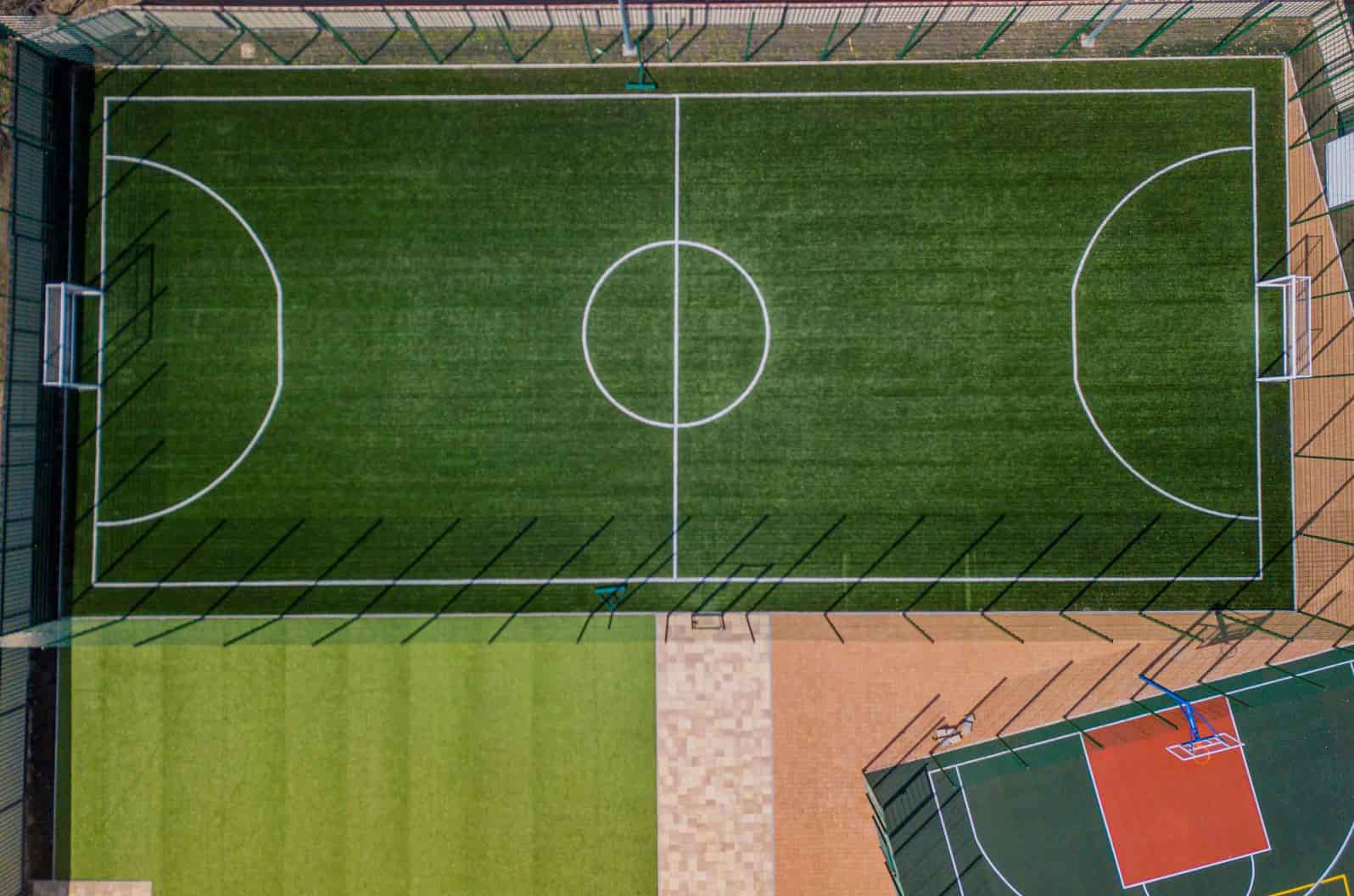 Complete Grounds Maintenance by Professionals  
Maintaining your school's athletic field is the key to ensuring it stays in great shape through every season of the year. Every sports field requires maintenance, and at Yellow Rose Landscape Services, we strive for perfection in every job we do. Depending on whether your field is artificial turf versus natural grass, our team can help you choose the proper maintenance package to ensure your expectations are met. We have years of experience in working with a wide range of different athletic fields, whether your field is multi-use or specifically designed for one sport, such as football, baseball, or soccer. Our team provides several professional athletic field maintenance services in the Plano, TX, and surrounding areas, including:
Mowing
Sweeping
Irrigation checks
Fertilization
Fungicide treatment
And much more!
Expert Weed Control & Lawn Care   
Weeds not only damage the appearance of an athletic field but also hinder the quality of play. For example, a large patch of crabgrass could affect the outcome of a baseball game. Our weed control and lawn care services, which can be a part of your individualized maintenance package, ensure your sports players are always playing on a pristine, well-kept, safe surface.
 Sports Turf Services   
Sports facilities and schools are starting to use artificial turf for their athletic fields instead of traditional grass. Turf has less maintenance involved, but it requires routine brushing to keep it in top condition. Our knowledge about specialized sports fields will help you keep your players on top of their game. Whether your field is turf or natural grass, Yellow Rose is here to help.
Benefits of School Athletic Field Maintenance Services
When it comes to having an impressive sports field at your school, proper athletic field maintenance is essential. You can't expect a sports field to look great without properly maintaining it and providing it with various year-round services. Seeking athletic field maintenance services from a reliable, experienced landscape company is a great way to be sure your athletic field stays beautiful through every season of the year.
Having sports field maintenance services for your athletic friend can provide a wide range of benefits. Some of the key benefits of having regular professional school athletic field maintenance services include:
Keeps the natural grass on the athletic field healthy
Makes for a professional and clean area
Allows for optimal safety for sports players
Why Our Clients Choose Us    
At Yellow Rose Landscape Services, our portfolio illustrates our ability to handle various landscaping projects. Unlike other landscaping companies in the region, the professional team at Yellow Rose Landscape Services features:
Proven processes
Personal attention
Honest, reliable services
More than 36 years of experience
Cost-effective solutions
Comprehensive commercial and residential services
Contact Us for Your School Athletic Field Maintenance Needs
Yellow Rose Landscape Services is a full-service landscape company with more than 30 years of experience offering commercial and residential customers complete landscaping services. When you need athletic field maintenance, our professional team can make your school's sports field inviting, safe, and in pristine condition all year long.
Whether your field has artificial turf or natural grass, we're here to help. Contact us today to schedule an appointment or learn more about our school athletic field maintenance services. We look forward to hearing from you!