School Landscape Maintenance in Plano
Creating an Inviting Environment for Students & Parents
Keeping your school looking its best is of the utmost importance to parents and potential students. To ensure you and your school make an excellent first impression, you should enlist the assistance of Yellow Rose Landscape Services' commercial landscaping maintenance. For years, our team has helped Plano, TX schools, universities, and other institutions impress their students with exceptional landscape designs. We install new plants, trees, shrubbery, and new irrigation systems. Our highly-skilled landscapers know all of the necessary steps and methods to transform your property completely.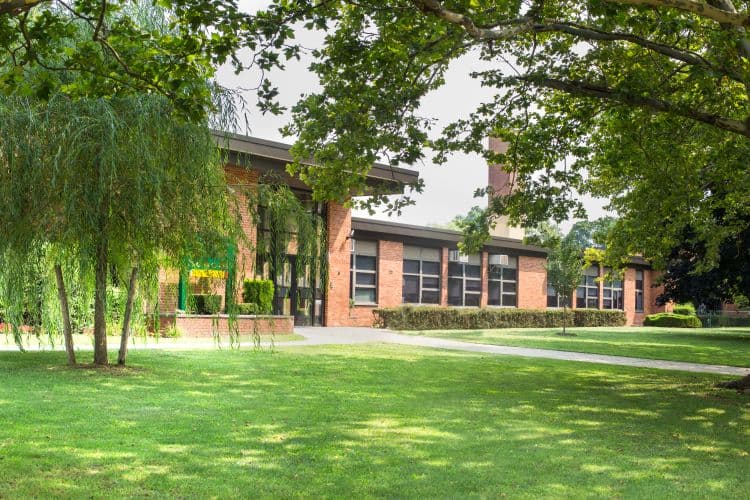 Our landscaping services for schools include:
Lawn Maintenance To Keep Your School's Grounds Beautiful
Keeping your school's grounds looking great requires a variety of specialized skills, but mowing and edging are two of the most crucial. We make sure grass doesn't overflow onto your sidewalks. Additionally, we can mow exciting patterns into your lawn. Keeping your grounds looking great requires the use of experts, and you can't do better than Yellow Rose Landscape Services.
Take the Next Step with Landscape Enhancements
Yellow Rose Landscape Services offers more than basic mowing and edging services. We also provide the mulching, leaf removal, gutter cleaning, and hedge trimming services you need to enhance your property's grounds. These extra touches are vital additions to help make the impression you desire on visitors to your school.
 Elevate Your School's Grounds with Landscape Design
Take the next step and hire Yellow Rose Landscape Services to create beautiful landscape architectural designs to make your school's grounds inviting to prospective applicants. Excellent landscape designs incorporate naturally-occurring elements on your property to raise its attractiveness. The lawn is the first thing they notice. Go above and beyond.
Yellow Rose Landscape Services Offers Installation Too!
Landscape installation combines landscape architecture and garden design to deliver a seamless visual experience for your visitors. Commercial landscaping should aim to make a significant impression on people who visit. Yellow Rose Landscape Services will wow your guests and boost enrollment.
Keep Your Lawn Gorgeous with Our Drainage Solutions
Pooling water will ruin your garden and lawn. Before the next spring or summer storm, give us a call. Yellow Rose Landscape Services offers solutions to schools experiencing drainage issues: French drains and other drainage systems. We'll install a system to safely direct rainwater to the curb – away from your freshly-cut grass and building's foundation.
Yellow Rose Landscape Services Performs Irrigation Repairs
Your sprinkler system is crucial to your lawn's beauty. However, sometimes, it breaks. Yellow Rose Landscape Services repairs the irrigation systems to preserve sustainable, well-maintained lawns. Give us a call if your sprinklers aren't working, the timer isn't going off, or you're not getting the water coverage you used to.
Expert Irrigation System Installation
If you've been looking for a way to improve the look and sustainability of your school's grounds, then an irrigation system installation is the way to go. Yellow Rose Landscape Services has years of experience installing new irrigation systems. We sell a wide array of irrigation systems, each of which is designed to improve the look of your grounds.
 Comprehensive Tree Care Services for Your School
The experts at Yellow Rose Landscape Services can't emphasize the importance of tree care enough. Trees need regular pruning – especially fruit trees when they're young – and you shouldn't leave that responsibility to non-professionals. We know which branches to cut and when to cut them. Doing it the right way ensures your property's trees will grow tall and healthy for years to come.
 Keep Your Grounds Safe with Athletic Field Maintenance
Professional landscaping services are a vital tool for maintaining attractive, and more importantly, safe athletic field playing surfaces. Your school's athletes and their opponents need a field that protects them, and your fans deserve a beautiful playing surface to call home.
To request an estimate regarding our landscape services or to find out more about our past projects, contact our Plano team at(972) 248-2373!